Revolution Justified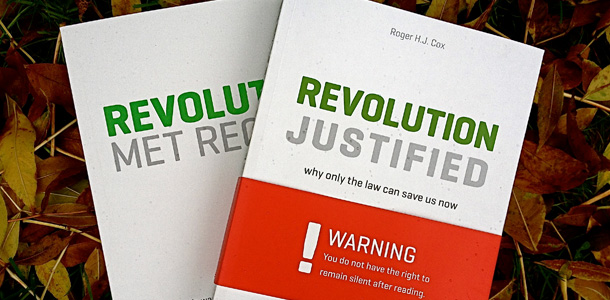 Revolution Justified was first published in Dutch in November 2011 and translated into English the following year by Planet Prosperity Foundation. The first copy of the book was presented to Dr. James E. Hansen, the world's most pre-eminent climate scientist.

Revolution Justified is a gripping factual account on climate change, tracing our reliance on abundant fossil fuel energy, explaining its link to climate change and revealing the devastating role of corporate lobbyists and passive politicians who keep the issue from being solved. The book explains why the resulting deadlock poses a serious threat to the effective enjoyment of human rights and demonstrates how legal cases grounded in the duty of care can be brought against national governments to help to breach the impasse and generate a renewable energy revolution.

The author's idea proved to be a successful one as demonstrated by the recent landmark ruling of the Urgenda Foundation v. The State of the Netherlands in which the court in The Hague found that inadequate climate policies are indeed a violation of a state's duty of care, ordering the government to considerable greenhouse gas reductions.

The Urgenda Foundation ,amongst the first environmental organizations to endorse the book was responsible for distributing over 2000 copies to the Dutch administration, all members of parliament, business leaders, students, universities and other institutions (copies gifted by Planet Prosperity Foundation). Director Marjan Minnesma of Urgenda Foundation, after reading the book, was eager to materialize the proposed legal case and invited author and attorney Roger Cox (and Founder of Planet Prosperity Foundation) to set about doing so. The Dutch State was brought to court in 2013, and the winning verdict followed 24th June 2015, making this the first climate case globally to be won against a state.
Links:
Revolution Justified
Revolutie met recht